Open House 2023 in a new format
2023-07-11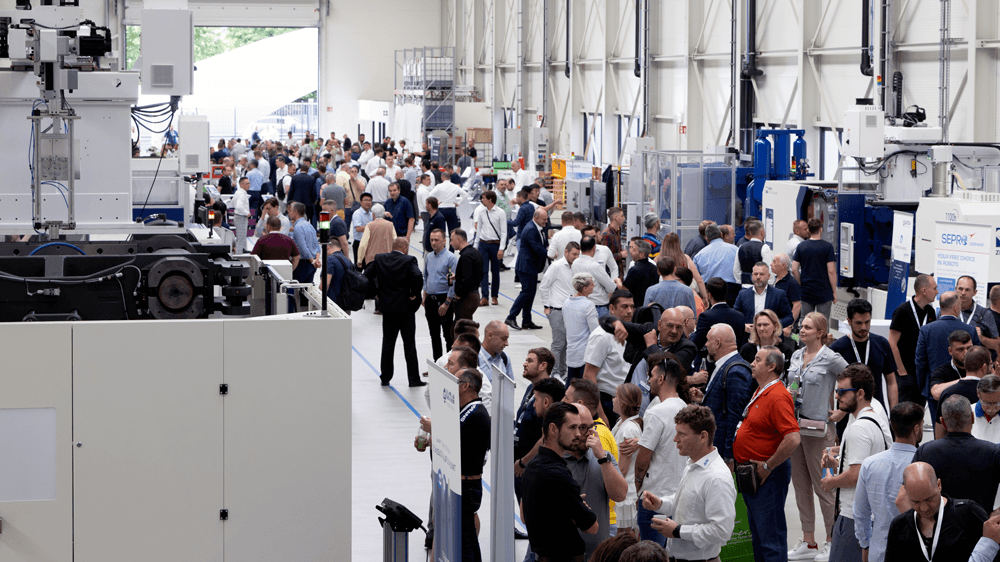 The traditional yearly Open House of Haitian International Germany (June 20-22, 2023) in Ebermannsdorf, Bavaria, was a great success with more than 700 visitors from 13 countries. In addition to customers from all over Europe, some of whom had traveled a long way, our system partners and our local employees and their families, the mayor of Ebermannsdorf also came to pay his respects.
Once again in the focus of interest: Technology to the point. Our most important series and solutions for the most diverse requirements from medicine, logistics, consumer goods, packaging to automotive – such as clean or large-format production.
A total of 7 live applications on electric and servo-hydraulic machines could be experienced up close, partly equipped with linear robots of the "Hilectro" brand from Haitian Smart Solutions, the division within the Haitian Group responsible for automation and intelligent manufacturing solutions. Personal highlights for many visitors were the Jupiter and Mars as "SE" models. A more cost-effective version of Haitian's energy-efficient servo-hydraulic machines.
The "side program" was also of a high standard
18 system partners from Germany and Europe provided plenty to talk about among the visitors and in direct dialog with the exhibitors with their latest solutions. Other divisions of the Haitian Group even formed a trio of premieres: With two new CNC machines from Haitian Precision (at EMO Hannover in September) and a cold-chamber die-casting machine from the innovative "HDC Series" from Haitian Die Casting, both divisions showed that the Haitian Group has comprehensive solutions for intelligent manufacturing at the ready – all in Technology to the Point.
In the future, Haitian will continue to closely follow market developments in Europe, explore innovative products and application scenarios, and offer customers sustainable benefits through affordable solutions. Be it turnkey solutions for local needs or intelligent manufacturing solutions for the entire machine industry.
Impressions from Open House 2023