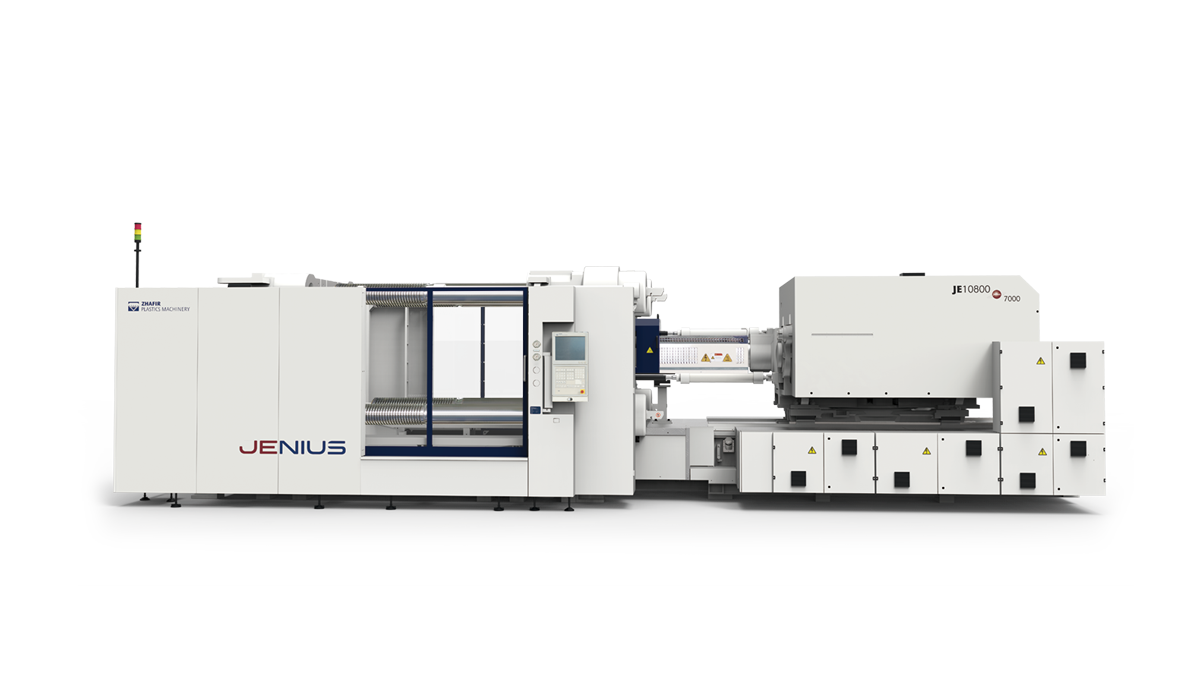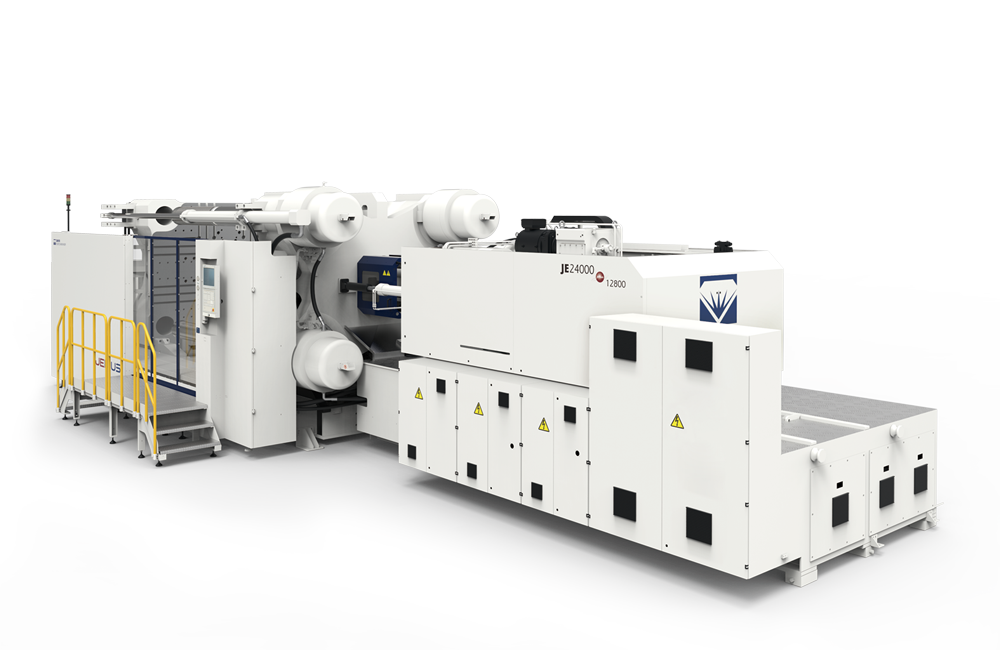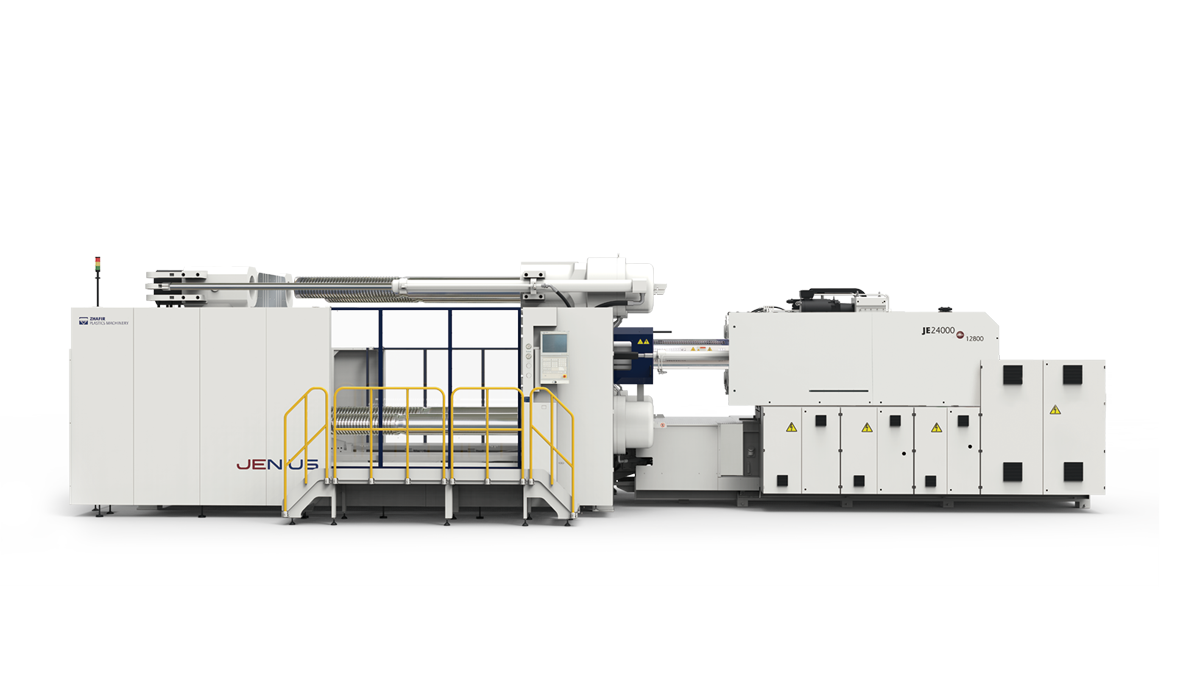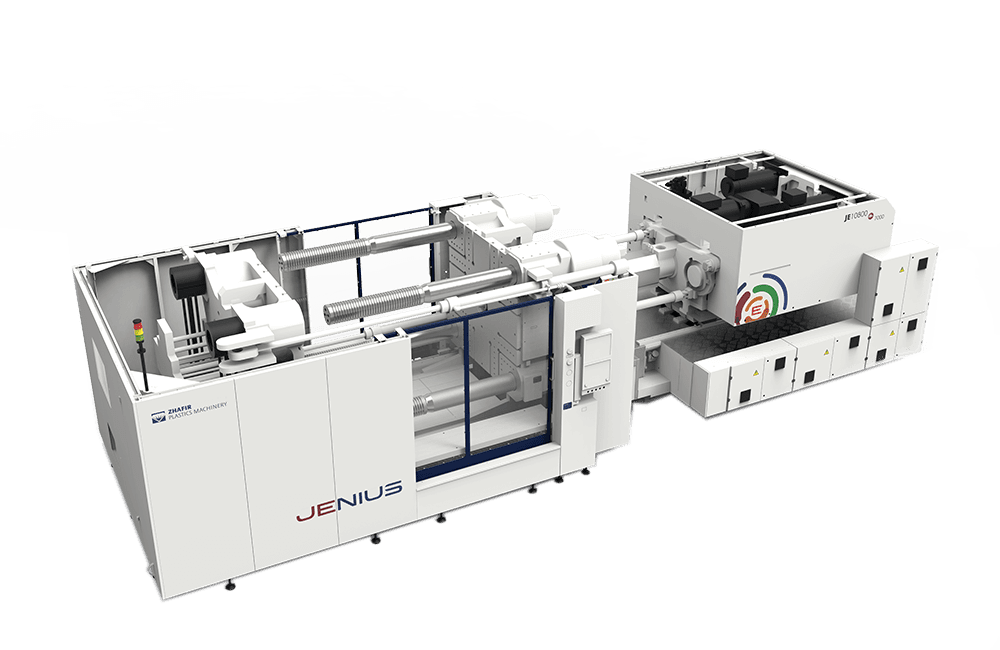 Zhafir Jenius Series
Hybrid two platen / electrical solution
Available from 3,600 to 33,000 kN
New hybrid solution with electrical injection unit
Space saving two platen clamping unit
High precision, fast injection speed
Up to 70% energy saving
Quiet operation
15-inch SIGMATEK controller
Technology to the Point
Zhafir Jenius Series
The Zhafir Jenius Series (JE) is an innovative hybrid machine concept which combines the electric drive technology and the two-platen servo hydraulic system. Using an innovative modular concept, the fully electric solution and the servo drive system can be combined in a highly efficient way, while their respective benefits are being retained.
It is benefited from our profound application experience from customers and pay attention to the development tendency of medium and large injection molding technologies. JE has been developed to address the specific quality requirements for industries such as white goods and automotive. With excellent stability, higher efficiency and faster investment return, JE is an ideal choice for the customers in the industry.
PARALLEL
FUNCTION
Yes for injection
CLAMPING
FORCE
3,600 – 33,000 kN
CLAMPING
SYSTEM
two-platen
TIE BAR
DISTANCE
2,270 x 1,820 mm
SHOT
VOLUME
792 – 12,017 cm³
blanc
High precision Injection Unit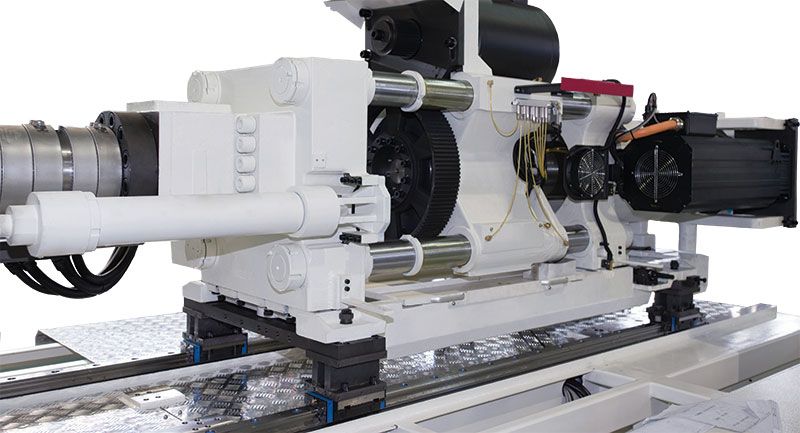 In comparison to a hydraulic injection unit, the servo motor and ball-screw driven injection unit, has substantially improved precision of the injection speed, pressure and position repeatability. It thereby ensures the high precision and high stability of the Zhafir JE Series.
Space saving Clamping unit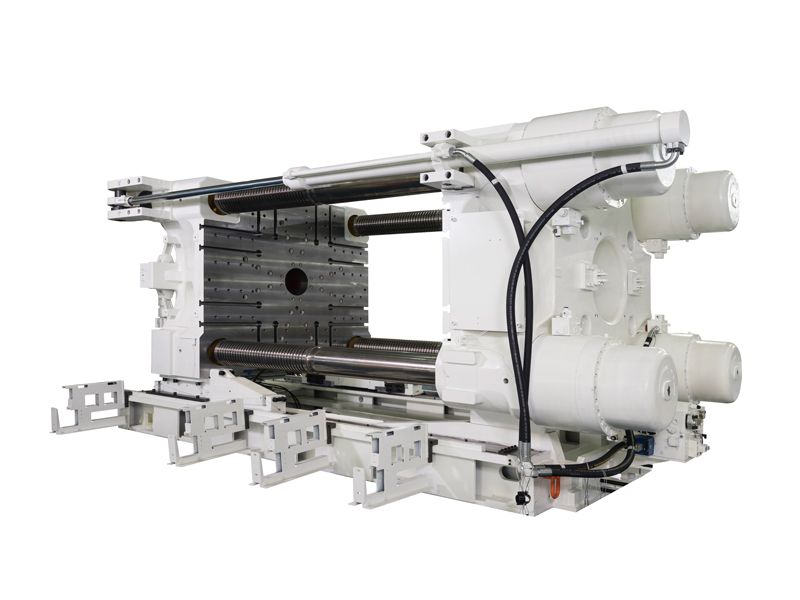 The compact design of the two-platen clamping structure has been integrated into the Zhafir JE Series, with optimized space layout and providing larger mold space, extended mold movement stroke and ejector stroke.
Precise clamping system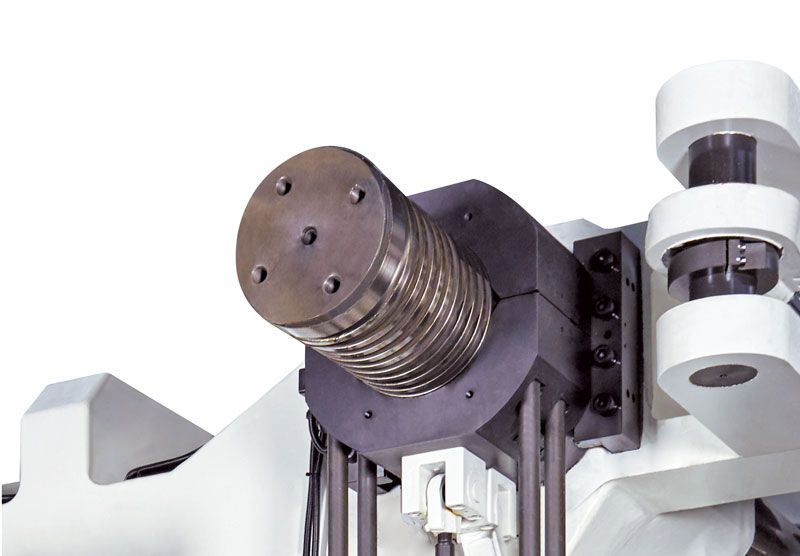 Parallel lock nut operation ensures fast and accurate response.
High rigidity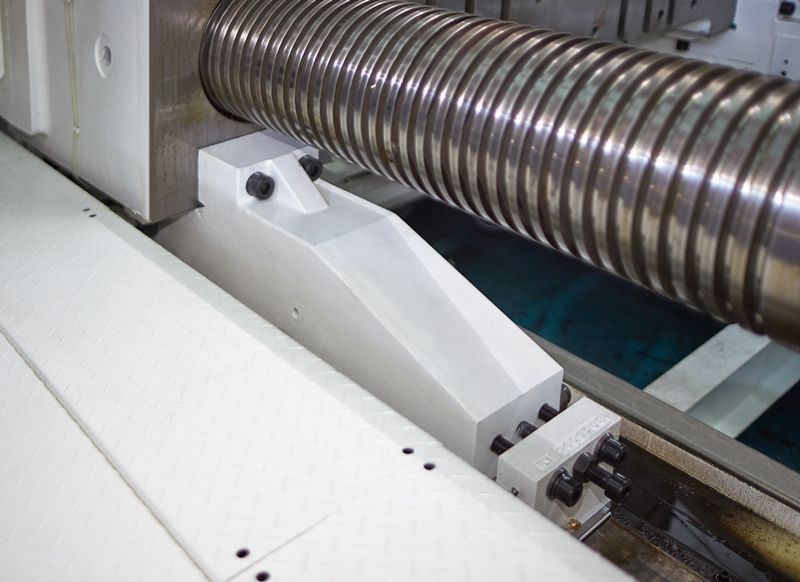 Large moving platen ensures high platen rigidity during movement with increase mold weight loading. Reduced platen vertical movement for long core molds.
Latest Software & Control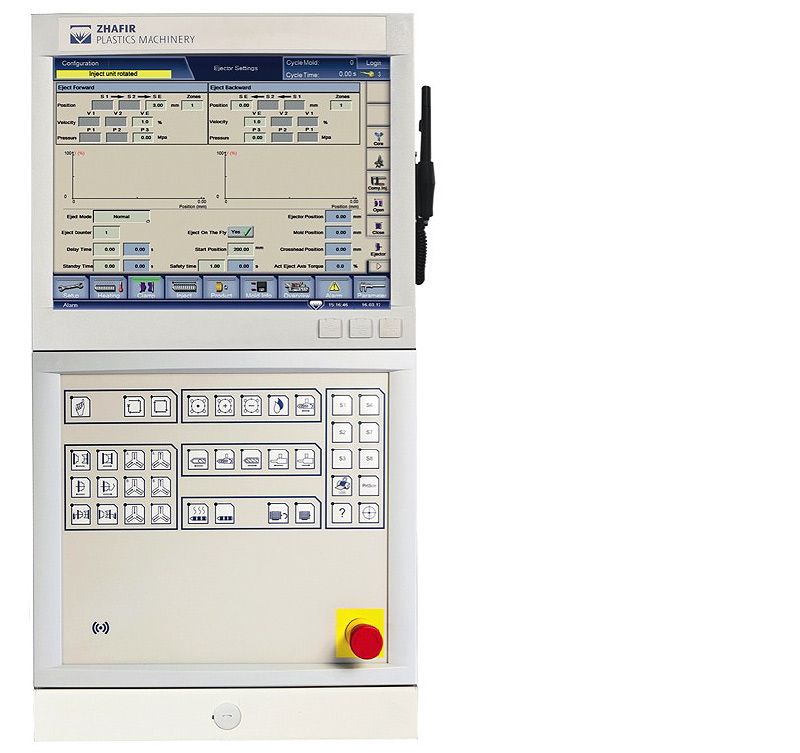 With optimized layout and cycle instruction in the SIGMATEK control system, the signal processing speed has improved, which can be seamlessly connected with the peripheral automation equipment. More user-friendly interface, makes it more convenient for the user.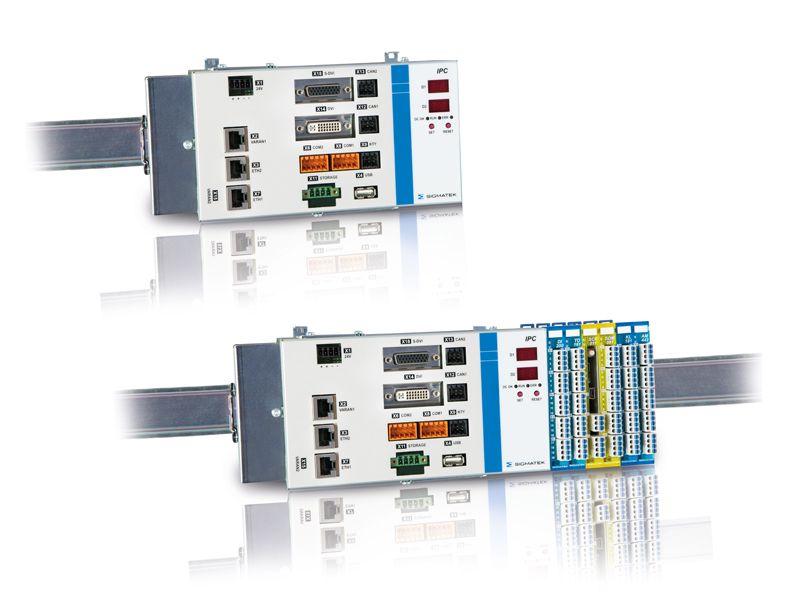 Latest CPU, substantial increase of operational performance
Optimal layout
Automatic equipment for convenient interconnection
Multitude of application software
Interfaces for integration into cyber physical system (CPS)