HAITIAN INTERNATIONAL GERMANY
HEADQUARTER FOR GERMANY AND EUROPE
Who we are
Haitian International Germany is a wholly owned subsidiary of the largest manufacturer of injection molding machines worldwide in terms of unit sales. Located in the heart of the largest technology site in Europe, we support all plastics processing industries by supplying highly efficient machines of the Haitian and Zhafir brands, while simultaneously providing extensive support and service features at the highest level.
Our core competencies are solutions in servo-hydraulics and electrics for virtually all requirements and industries: automotive, packaging, consumer goods… Whatever you need – all from a single provider.
What we offer
Flexibility in manufacturing and above-average savings in costs are in demand today more than ever. Our answer to this is Technology to the Point:
Servo-hydraulic global best-sellers. Fully electric precision technology. Variants for high-speed performance. Two-platen solutions within the smallest of spaces. A wide range of electrics with core-pull functions. Custom-built modular hybrid designs for multi-talented machines…  The breadth of range and the performance capabilities of our models leave practically nothing to be desired. The Zhafir and Haitian machines that are currently available range from 400 up to 66,000 kN. We keep numerous "Machines to go" available for you in stock, as well as all important wear and replacement parts. This means that at any time you can react rapidly and successfully to new demands.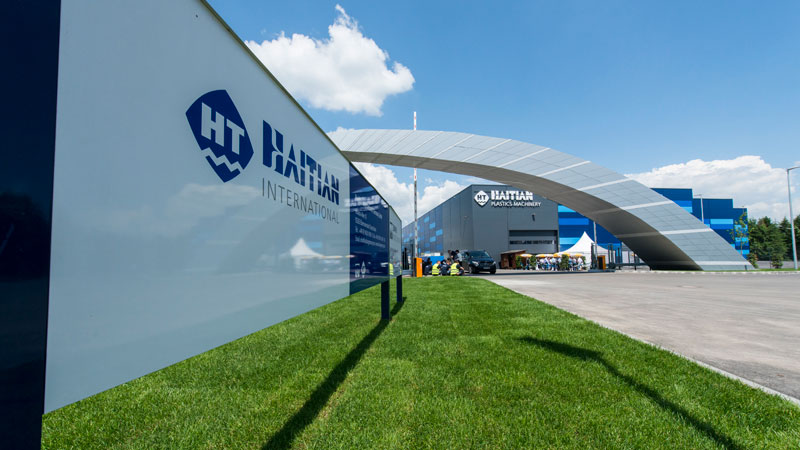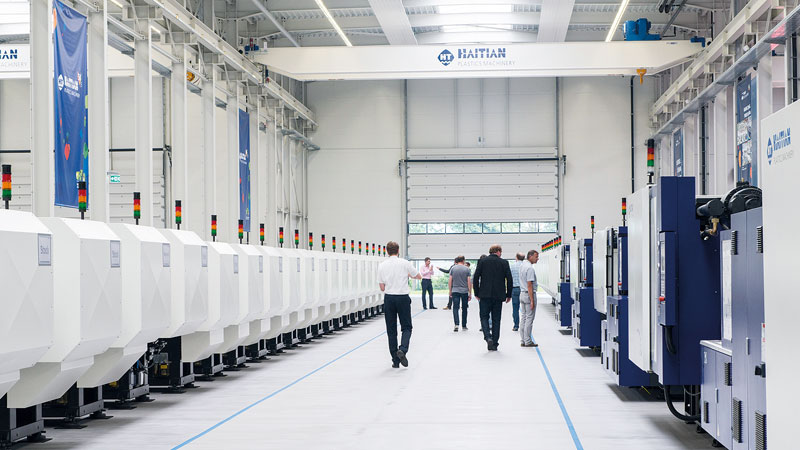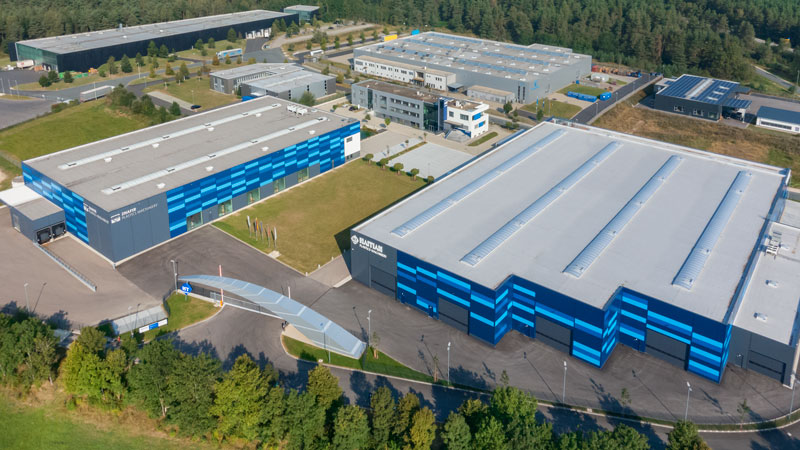 Our employees
For our high standards of quality, from consulting to start-up, we place great value on first-class qualifications, motivation, and great personal responsibility throughout our whole team. The reliability, passion, and innovative spirit of our employees as well as our sales- and service network form the basis for successful customer relations on a long-lasting basis. And that's what we're striving for.
Our customers
Global players, local heroes, hidden champions – our customers supply the very widest range of markets and industries throughout the world of plastics. To justify your continued confidence in us, we are working to our utmost innovative capacity on additional upgrades and new technologies towards a common future. Because only when our customers are successful can we ourselves rest content.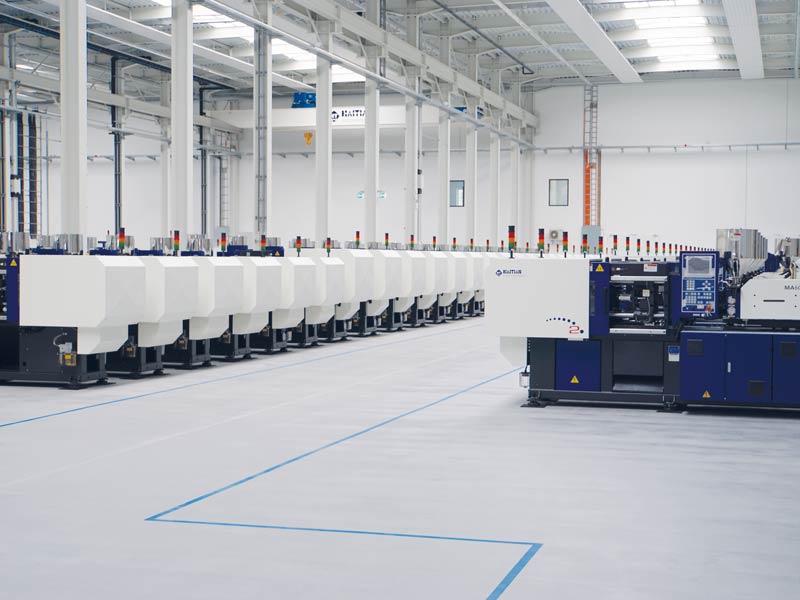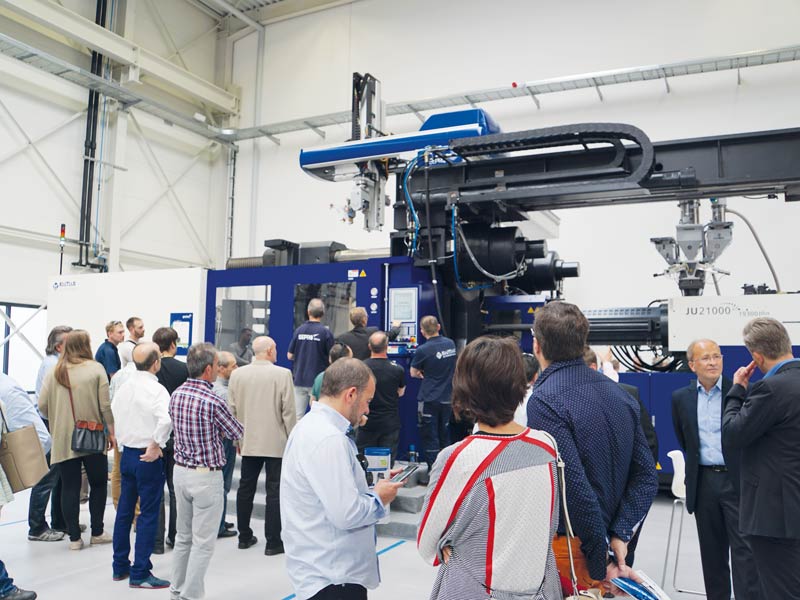 Facts & Figures at a glance:
100 Employees in Ebermannsdorf
Manufacturing site with 12,000 sqm
Electric & servo-hydraulic injection molding machines from
400 to 33.000 kN
150 sqm application department
Sales- and service partner in 21 European countries
160 sales- and service engineers