Electrical Zeres with medical package at KUTENO 2023
2023-05-02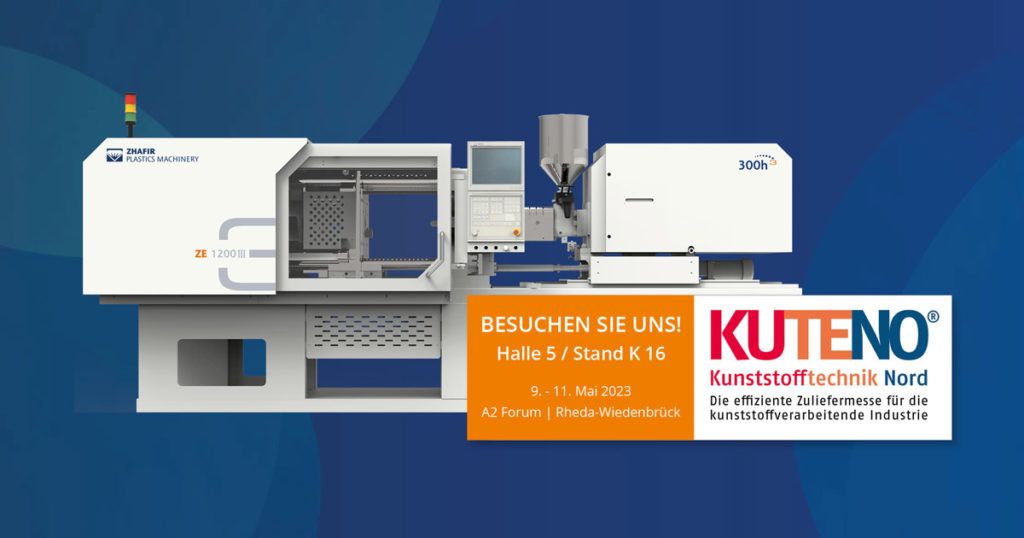 At this year's KUTENO from May 9 to 11, 2023, Haitian International Germany will present the electrical bestseller Zhafir Zeres series with certified medical pack.
"Cost reduction" and "resilience through flexibility" are currently important topics in the manufacturing industry. Requirements that are reliably met by the Zhafir Zeres series and help to justify its success in Europe and worldwide. "Efficient technology is very, very important in today's economy, as is a high degree of flexibility in production. An electric Zeres with its integrated hydraulics naturally offers an excellent starting point," says Niels Herz, Sales Manager Germany at Haitian International. " When it then also brings other qualities to the table, such as the certified medical package, there are further advantages for the processor. Costs down, flexibility up, efficiency top! Technology to the point."
In Rheda-Wiedenbrück, the Zeres can be experienced at the Haitian International Germany booth in Hall 5, K16. The sales team will be presenting the benefits of electric injection molding technology using the example of a ZE1200III with 120 tons clamping force, medical package and laminar flow box from Petek Reinraumtechnik.
Wide range of applications
The Zhafir Zeres series bridges the gap between electric and hydraulic machine technologies: identical in construction to the all-electric Venus series, it also features integrated servo hydraulics. This means that the main movements (clamping, injection) are electrically driven, while the lateral axes (nozzle movement, core pull, ejector) are servo-hydraulic. This offers plastics processors an unusually wide range of applications and increases production efficiency.
The Zhafir Zeres Series:
Clamping force from 400 – 13,800 kN
Application-oriented injection units up to 500 mm/s
Integrated hydraulics for extended application versatility
Customized servo drives by Haitian
Intelligent mold protection
Latest control technology
High flexibility
In addition to efficiency, flexibility is another important premise for Haitian International's machine concepts. All series of the Haitian and Zhafir brands can already cover a wide range of parts with their standard equipment. In addition, industry-specific solutions and the integration of robotics and automation up to production cells or lines are available.