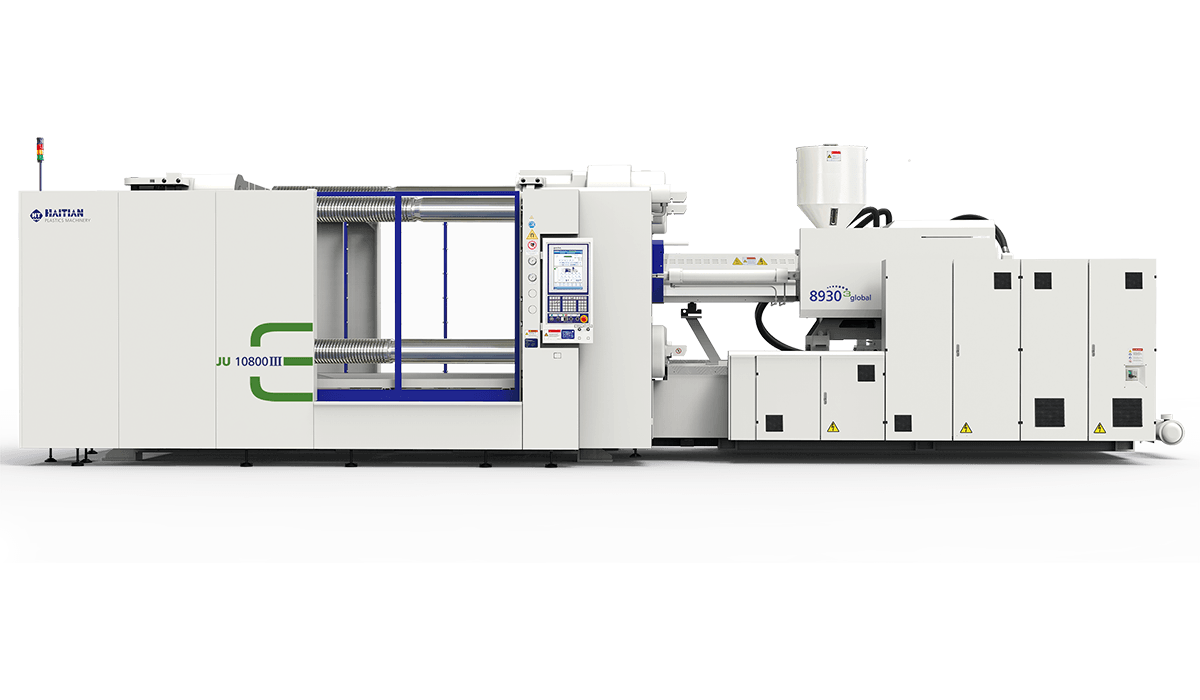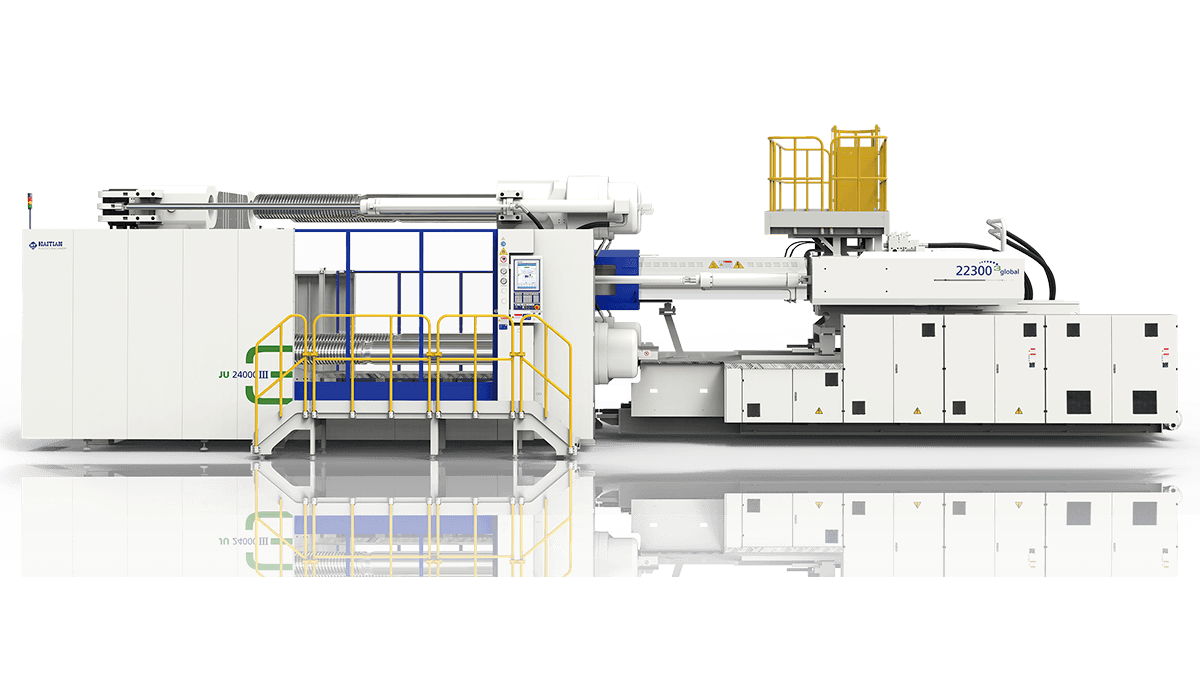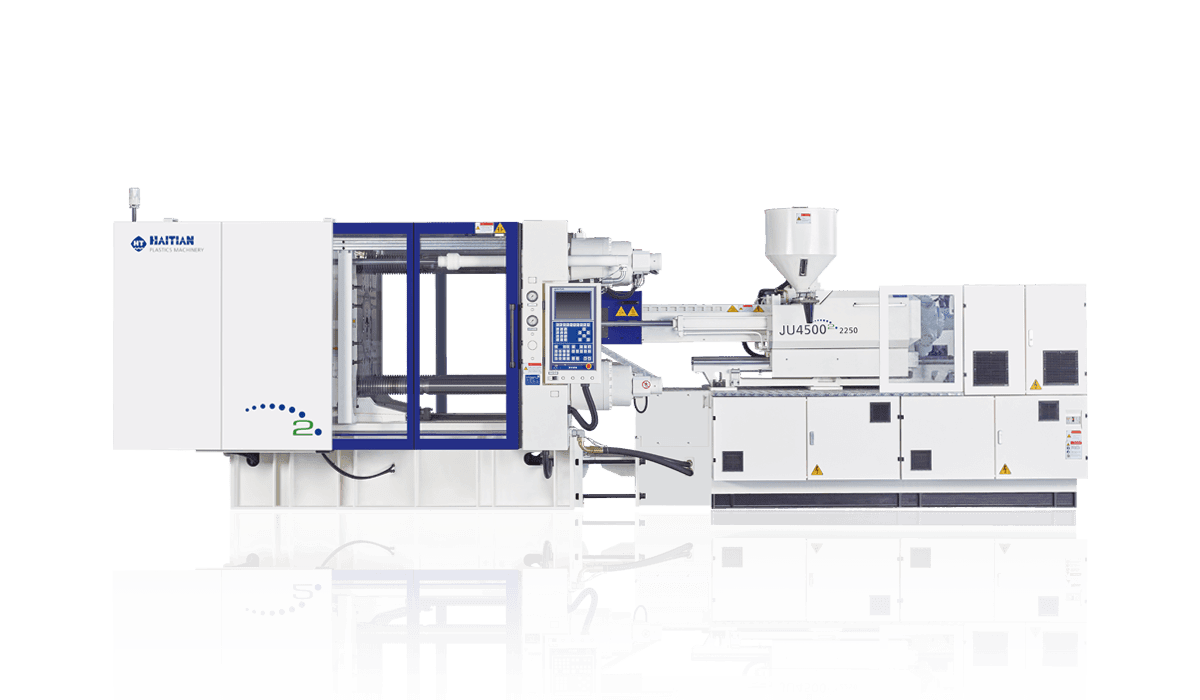 Haitian Jupiter III Series
Space Saving
Two-Platen
Available from 4,500 to 66,000 kN
Optimized clamping system for more dynamics and short dry-cycle times
The compact design is unbelievably space-saving
Energy saving Mars Technology inside
Fast response time and high positional accuracy (± 0,05 %)
High-performance KEBA
Technology to the Point
Haitian Jupiter III Series
The Haitian JU III Series, as developed based on Haitian's extensive experience in sustainable research and development of two-platen solutions in the past two decades, has significant improvements to the previous machine generation and provides more advantages for many different molding applications. The new design incorporates additional functions and user benefits which greatly enhance the machine performance and part quality. With flexible clamping unit to injection unit combinations, the machine can be tailored to specific or general molding applications.
As a product with Technology to the Point, the new generation of the Haitian Jupiter Series provides a wide variety of combination possibilities in a compact footprint, which maximizes the usable space of the plants to the customers' benefit. No matter large parts such as trash bins and logistics boxes, or high-precision automotive parts and high-tech parts with high surface quality such as white goods, JU III Series provides the best solution for customers.
DRIVE
TECHNOLOGY
Servo-hydraulics
CLAMPING
FORCE
4,500 – 66,000 kN
CLAMPING
SYSTEM
Two-platen
Max. TIE BAR
DISTANCE
3,200 x 2,600 mm
SHOT
VOLUME
792-80,170 cm³
Discover Jupiter III Series
blanc
Compact two-platen design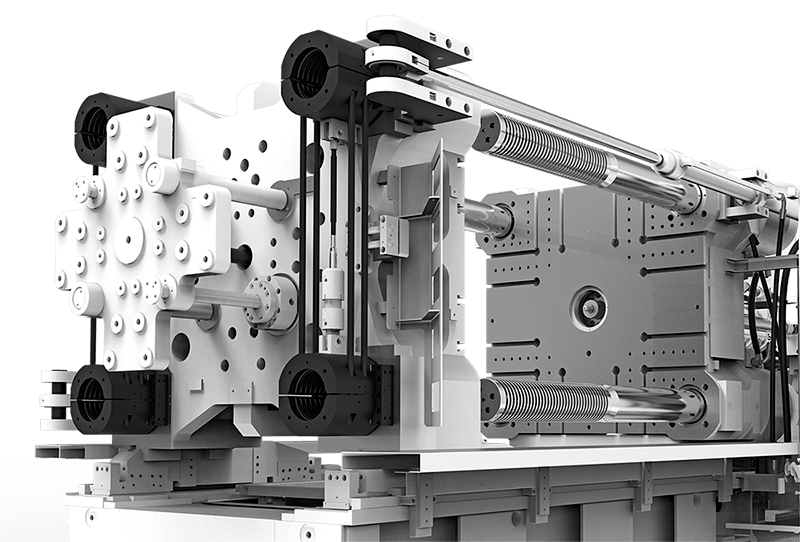 With twin cylinder design
The structure of clamping unit is more reasonable because of the tie bar suspension structure which reduces the load.
Fast and Balanced Clamping Structure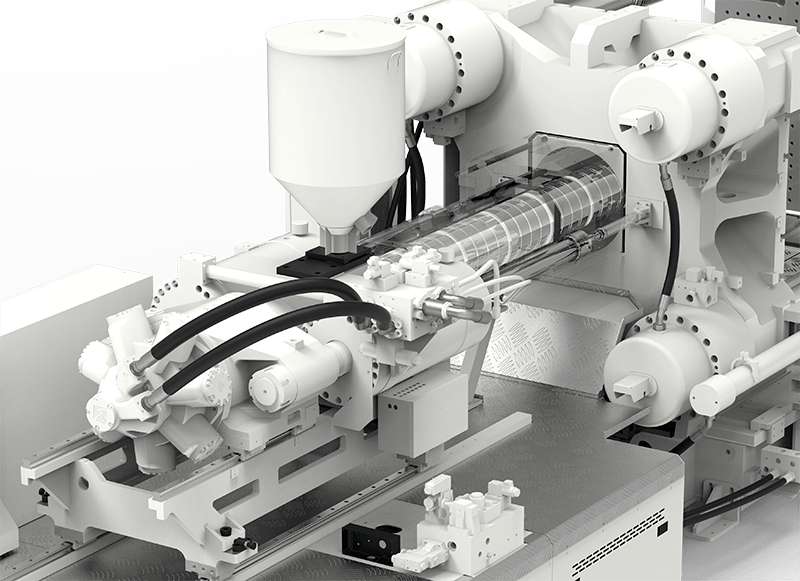 Optimized design of clamping cylinders
Four short stroke clamping cylinders for accurate mold height control with closed loop position feedback, ensures the mold is clamped with parallel movement.
Reliable nut lock operation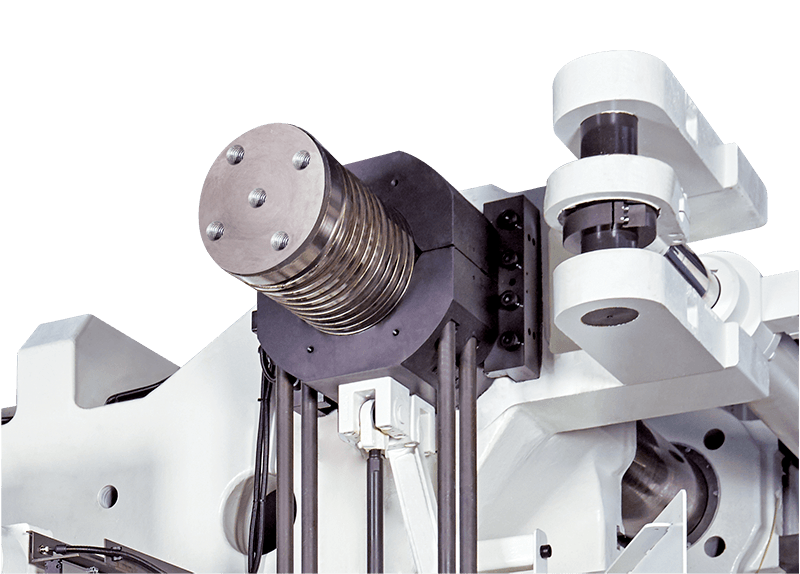 Reliable lock nut operation
Parallel lock nut operation ensures fast and accurate response.
New Moving Platen Structure For big Molds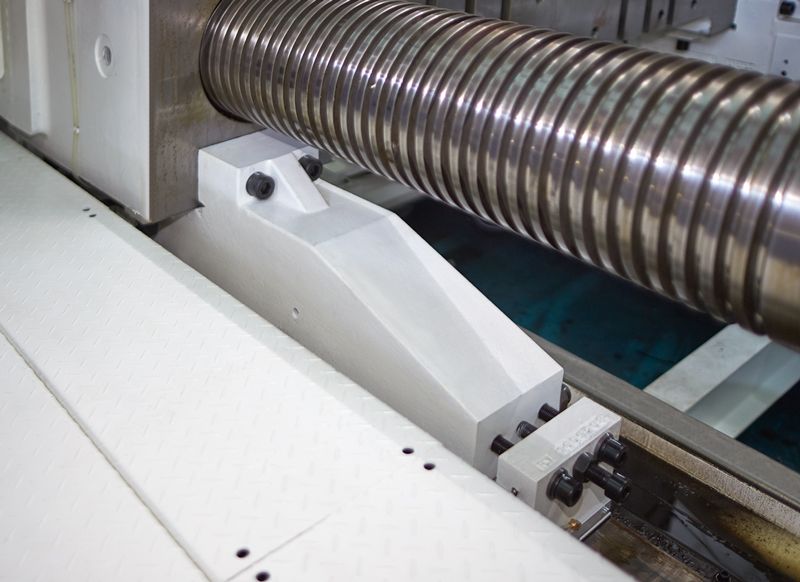 Large moving platen supports ensures high platen
Rigidity during movement with increase mold weight loading. Reduced platen vertical movement for long core molds.
New Injection Unit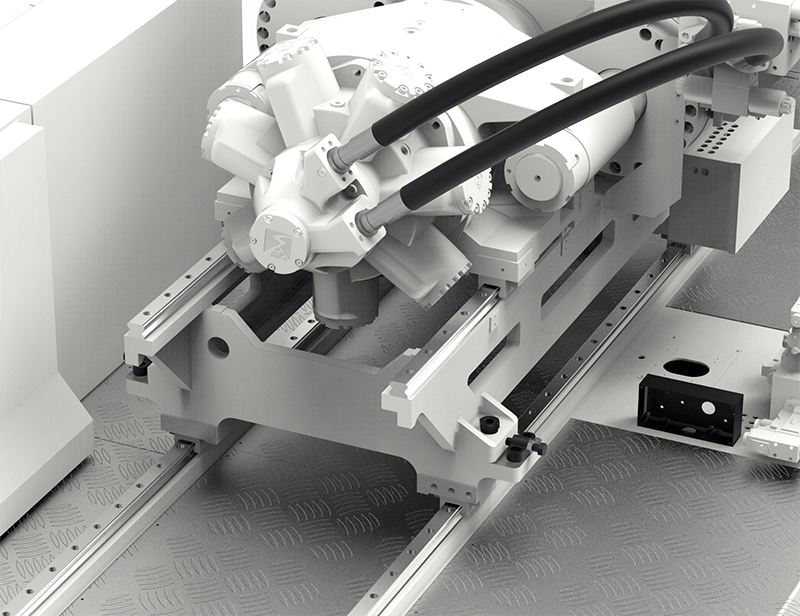 Low friction-high precision guiding mechanism for perfect screw guidance.
Energy Saving Drive System - Mars Technology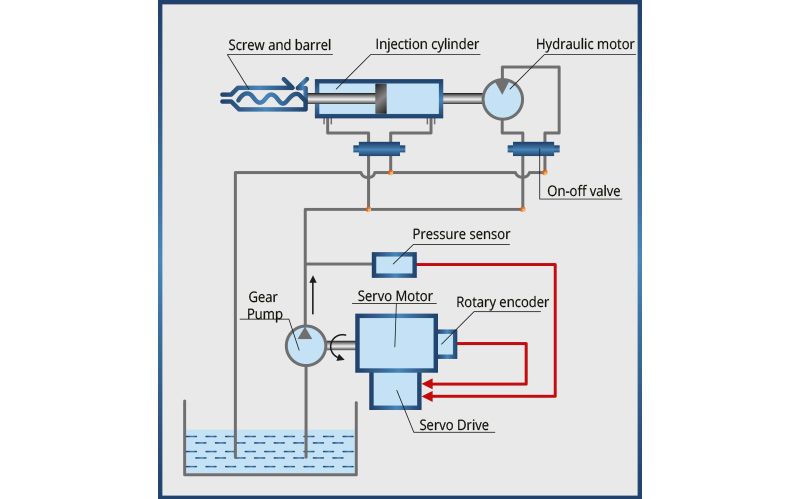 Patented Servomotor to Gearpump Design
The direct drive connection between the servo-motor and the gear pump provides excellent drive torque giving maximum acceleration and deceleration speeds for all machine functions. The Jupiter II Series is also equipped with the innovative "Mars Technology".
Control Technology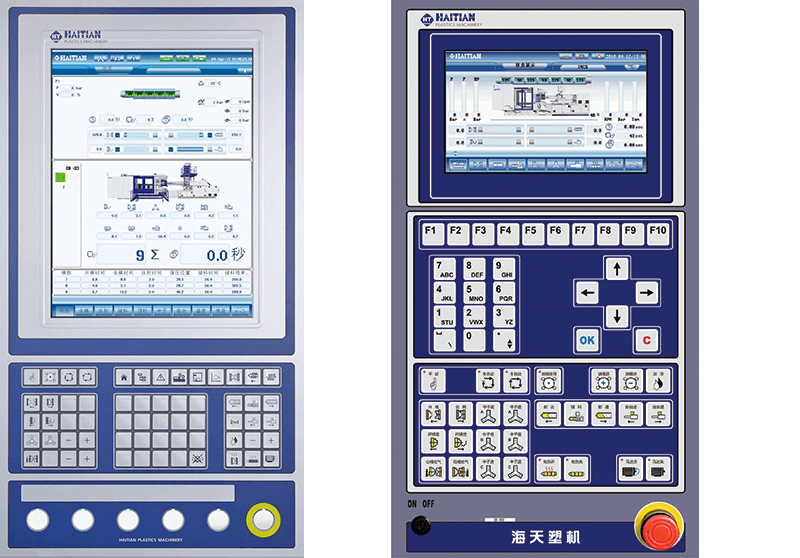 Software & Control
• High-performance KEBA or TECHMATION control
• Mold profile data memory
• New performance for production monitoring
• User-friendly user interface
• Comprehensive software functions
• Clear and simple button to re-layout
• Shortcut configuration for clear identification
• Multi-language available