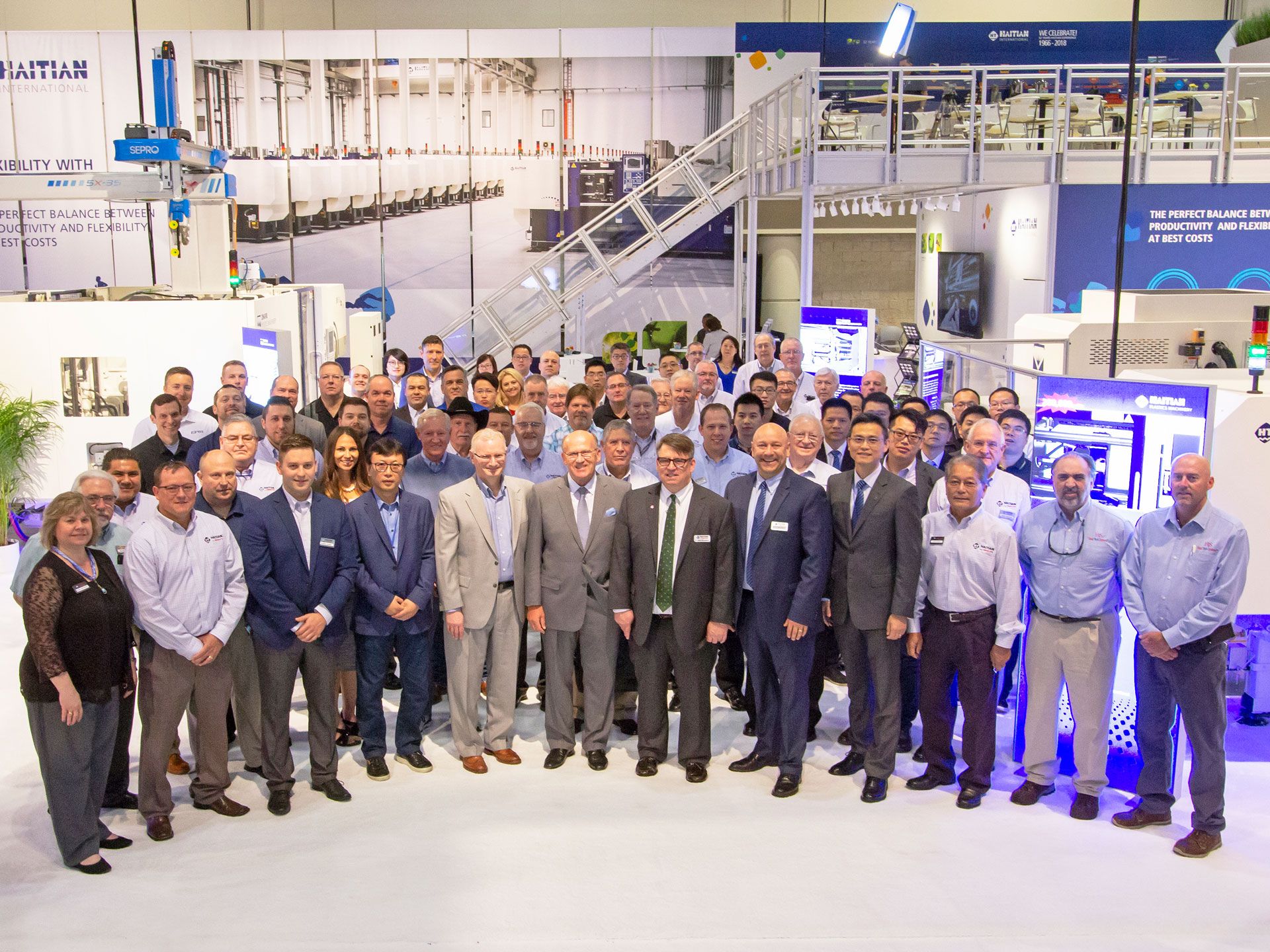 Successful implementation of proven strategies – Innovation through
"Technology to the Point"
Absolute Haitian – sales and service partner in the U.S. and Canada will represent the latest machine solutions from Haitian and Zhafir +++ Zhafir JE Series makes its debut in the Americas +++ Preview of 3rd generation of Zhafir Venus Series +++ Display of machines from the first lot of the 3rd generation of Haitian's bestseller Mars Series for the first time at NPE 2018 on booth W143.
 At NPE 2018, Absolute Haitian, the exclusive distributor of Haitian and Zhafir injection molding machines in the U.S. and Canada, will provide attendees with a look at the several injection molding machine developments under the motto of "Technology to the point", which provides tremendous flexibility and productivity and further improves the profitability for the customers.
Zhafir Jenius Series makes its debut in the Americas
 Zhafir JE series, which is a perfect combination of the electric drive technology and the two-platen servo hydraulic system, represents Haitian International's approach of smart modularity for technology to the point. With the innovative modularity concept in mind, the fully electric solution and the servo drive system is thus combined in a highly efficient way at the JE series, while their respective benefits are being even enhanced.
With respect to the production performance, the JE series combines all the advantages from the fully electric injection units, i.e. high precision, high speed, highly efficient, energy-saving and environmental friendly features. Meanwhile, it also shares the benefits from the two-platen servo hydraulic clamping unit, for instance, high precision for clamping, smaller footprint, bigger space for large molds and others.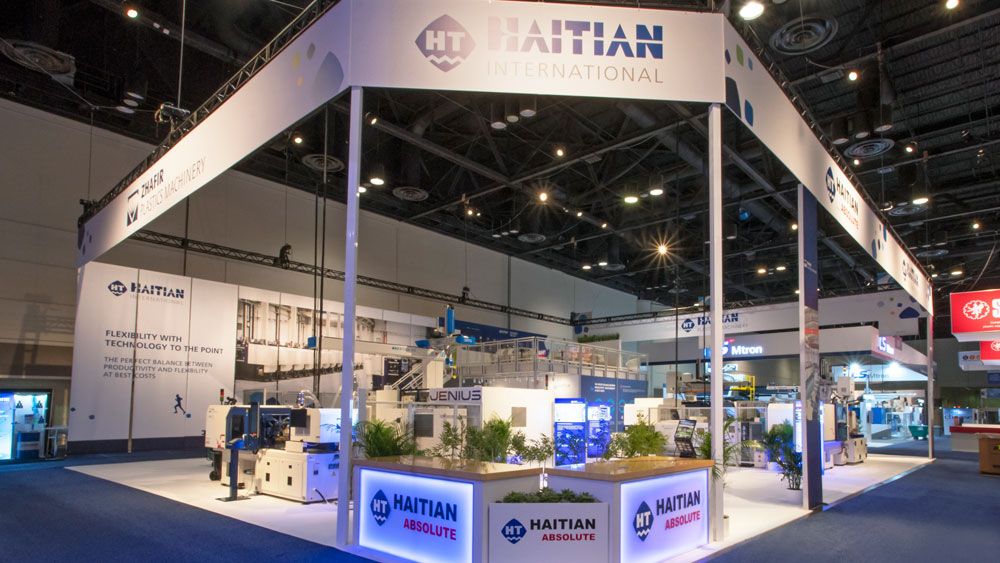 Main highlights:
A short footprint for higher productivity per square foot of floor space
High-precision from the all-electric injection unit
Greater repeatability for part weight with less than 0.1% variation from cycle to cycle
Standard capability allowing for independent screw recovery during clamp open and close to reduce cycle time (parallel functions)
The Zhafir JE series is currently planned to be available from 4500 until 33,000 kN (506 U.S. tons to 3,709 U.S. tons), which can satisfy the customers who need to operate large molds; yet has high requirement for the precision of the parts.
At NPE 2018, a JE6500 (731 U.S. tons) equipped with bi-metallic barrel will mold an automotive grille molded from an ExxonMobil polypropylene compound with 19 percent mineral filler for reinforcement. Shot size is 22.57 ounces (640 grams) and cycle time is 60 seconds. Part removal will be handled by a Sepro integrated to-entry robot.
Zhafir Zeres Series: all-round electric performer
With the electric Zhafir Zeres – Haitian has further expanded the Venus range to include new possibilities. The Zeres Series is based on proven all-electric technology and is combined with an integrated hydraulic system. The hydraulics open up new possibilities for molders who prefer electric machines but need hydraulics to operate, for example, core pull.
Since its first launch in the Americans market in 2015, the Zeres has received wide recognition in the market and with the new technical upgrade. Now the Zeres series is available for clamping force from 400 until 13,800 kN. The new Zeres carries a redesigned injection unit for fast cycling and the clamp unit is also optimized to be more robust, mainly for faster cycle applications. A more compact design with linear guides is also implemented to support parallel movements for more precise mold alignment.
At NPE 2018, a Zeres 4500/1400 will mold the beer growler carrier made of polypropylene with a shot size of 13.6 ounces.