Haitian International at Fakuma 2021
2021-09-29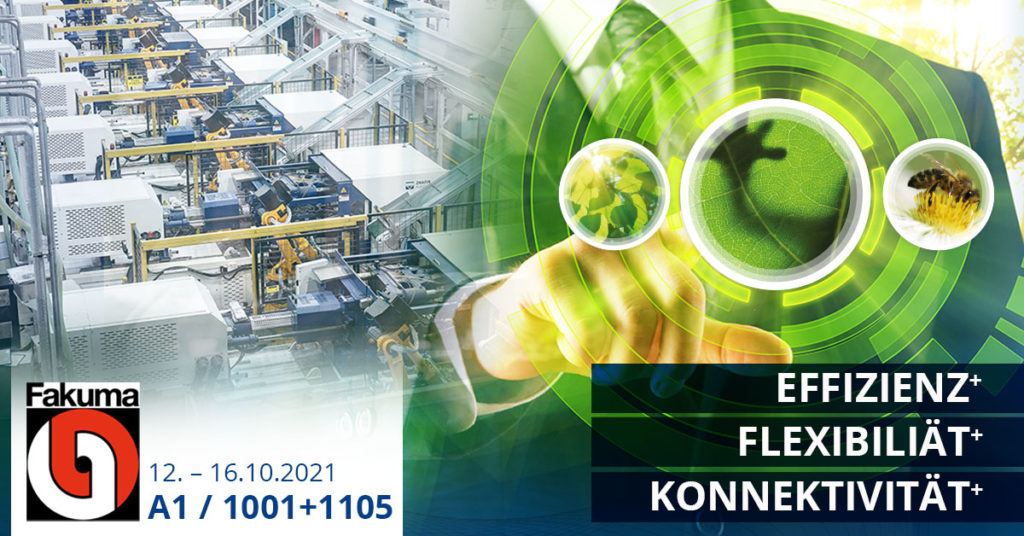 Efficiency, Flexibility and Connectivity
Haitian International is consistently working on the performance of its series and system technologies. Meanwhile the third generation of machines has established itself in the markets and its features focus more than ever on the core requirements in modern plastics processing: high-production efficiency, high application flexibility, and high connectivity through free integration.
Injection molding machines from Haitian and Zhafir grow with their requirements and the changes in the markets. New options, digital developments and on point application solutions are constantly raising the level of their capabilities – and those of the peripheral technologies. Their focus as ever: the best possible performance for the customer.
More efficiency through dynamic systems
At the heart of the current machine performance is "Motion Plus", the bundling of already established and new developments around the motion control of all axes. Digital interconnection of proven hardware components with efficient system technologies is the key. This gives operators many new options for using modern production systems even more efficiently and with higher performance.
The strong focus on production efficiency is not just a coincidence; efficiency is essentially the soul of all technologies at Haitian International. This is already evident in the company's own production facilities, where, among other things, the energy-saving servo drives are developed and produced. A technological advantage that is for example expressed in the highest clamping force classes of electric series throughout Europe, with electric power from 400 to 13,800 kN and servo-hydraulic solutions from 600 to 66,000 kN.
In addition, the high vertical range of manufacture in our series generates an efficiency advantage, which is reflected in affordable prices and ensures the customer an optimum price-performance ratio as standard and a higher Return on Investment.
More application versatility through high flexibility
In addition to efficiency, flexibility is another important premise for our machine concepts. Haitian and Zhafir series can already produce a wide range of parts with their standard equipment. In addition, there are numerous technologies and options for a wide range of applications and integrations, from robotics and automation to production cells or lines. Maximum application versatility from a single source.
Live at Fakuma 2021, Hall A1/1105
We will show an electric Zeres Series (ZE1200III/430) equipped with a medical package including laminar flowbox from Max Petek. The Zeres produces syringe bodies made of PP. A Mars eco Series (MA1200III/400 eco) produces closure caps made of PP, which are removed by a Hilectro Robot V1000IS.
At the next-door booth at SEPRO, we will show a Zeres Series (ZE600III/120) producing a door handle opener made of PP-GF30, which is removed by a SEPRO Success 5 Robot.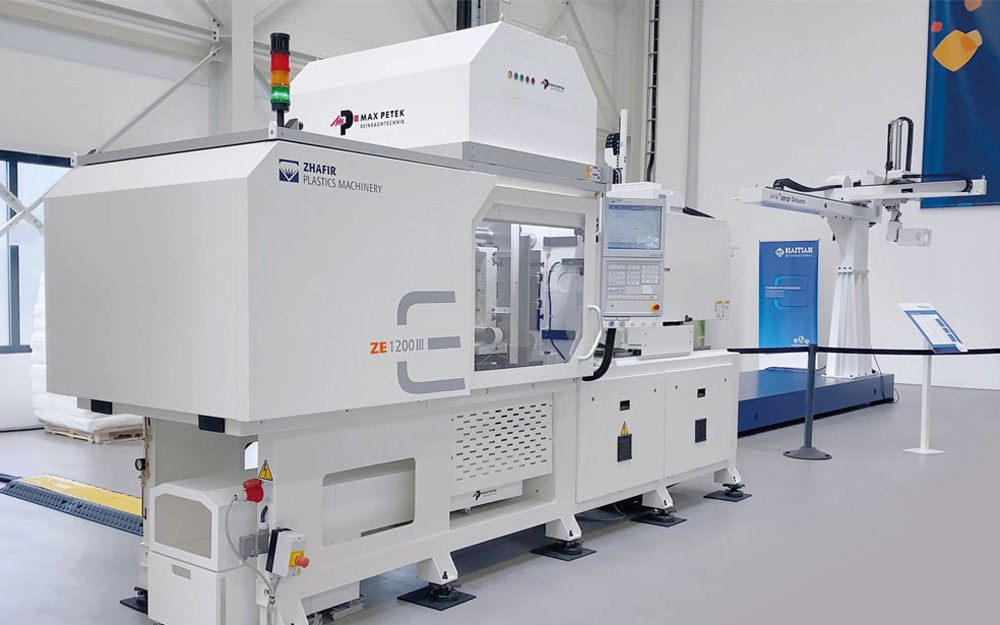 Zhafir Zeres: ZEIII1200/430 with medial pack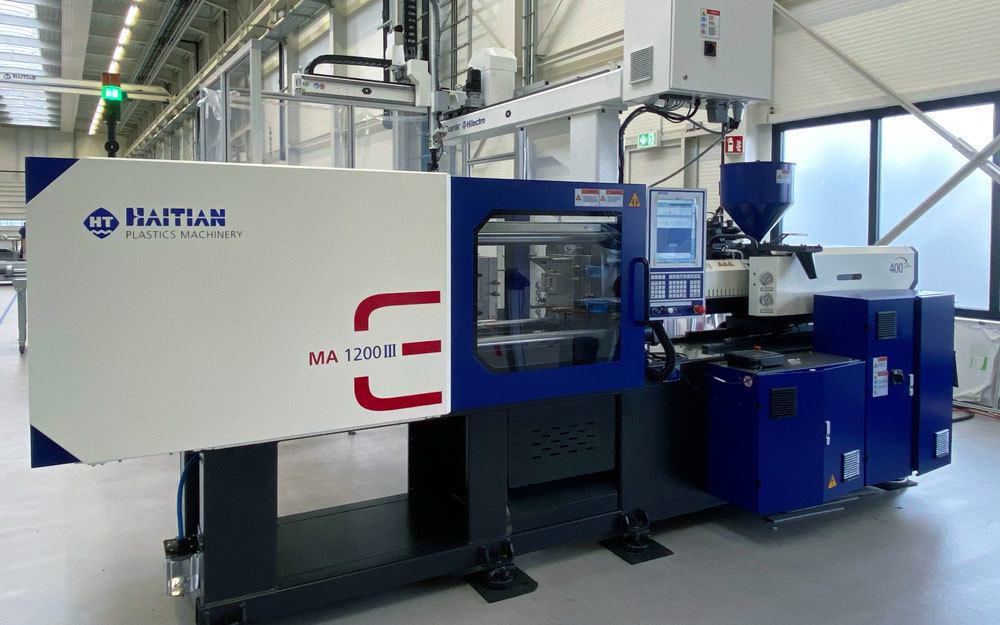 Haitian Mars: MA1200III/400 eco
Open connectivity and free integration
Intelligent technology solutions are always a few steps ahead of current requirements and possibilities, embodying readiness in all directions. We call it "Connectivity Plus." Open OPC-UA standards (system architecture, communication, data transmission) that support the integration of system solutions based on the actual customers needs.
This open connectivity enables flexible integration of automation or MES for a smart and highly efficient production. Thus, the plastics processor gets a machine system open to all possibilities, which leaves him all freedom in designing his processes and choosing his integration partners.
At our booth, Symestic GmbH will integrate both exhibits live into an MES.
Sustainability through consistent management
Responsible action requires sustainable solutions that are long-term viable. New ways of thinking and new approaches are required, because markets, materials and applications are changing, as is the way of industrial manufacturing. Whatever the future demands, our application technologies will be ready, with high productivity and great energy efficiency, with flexible solutions and digital freedom in process design. All this with a constant eye on a healthy cost-performance balance.
Central targets in our production are reductions in material consumption, lower CO2 emissions, the avoidance of pollutants in production, and the global implementation of our own water treatment plants.
Last but not least, we will continue to be committed to further developing electric machine concepts and implementing them as a "green alternative" around the globe. For a clean alternative with dynamics and power.
Find out more >>> Fakuma Info-page
MEDIA SERVICE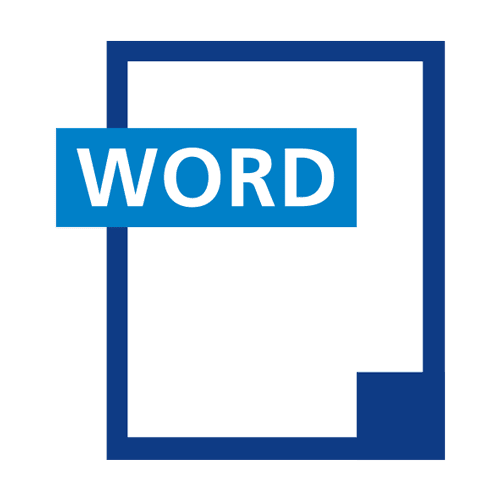 MS Word File