Jupiter at Eurostyle Systems
2018-04-10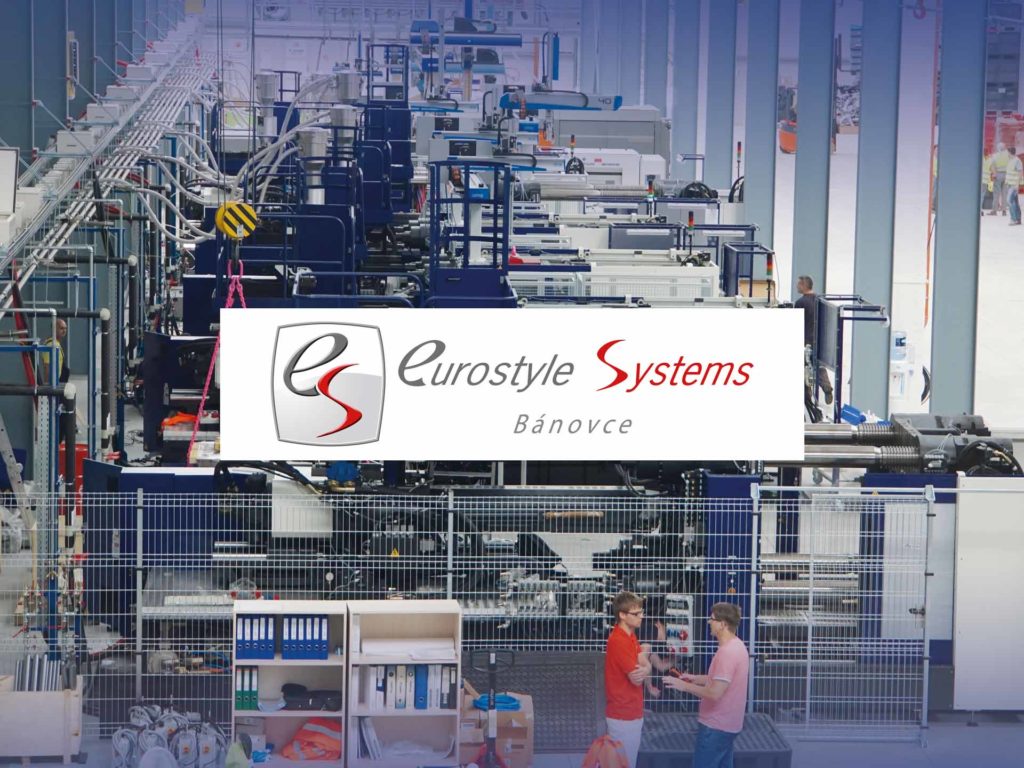 Haitian Jupiter II Series:"LOTS OF POTENTIAL TO GROW"
Central equipment purchasing, uniform standards: Eurostyle Systems is at its new plant in Slovakia again with a stringent decision-making culture – and the Jupiter II Series.
Top quality through flexible production is the clear benefit, despite enormously strong competitive environment. The plant in Slovakia Bánovce nad Bebravou is the youngest daughter of Eurostyle Systems. The group has currently 11 plants and 4 tech centers, annually producing about 100 million automotive components (quality level 9 PPM) and has an annual turnover of 260 million euros. Decisions of project procurement and respect of equipment purchases are made at the headquarters in France. Haitian machines play a "surprisingly" good role in building the new plant, explained by Plant Manager Jozef Odskoc and Production Manager Peter Kmetko.
To date, Liptovsky Mykulas was the only Eurostyle site in Slovakia. The plant specializes in vehicle interior, for example, manufacturing door panels or consoles, but also grille or strainer for the exterior area. Its clients include both suppliers such as Faurecia, Lear or MöllerGroup and carmakers such as PSA, VW, Audi and TPCA. In 2012, approximately 70 employees provided a turnover of 6 million euros. Due to the continued good order situation, the headquarters decided to build a second site in Slovakia to respond even faster and more extensively to customer requests.
Location in strong automotive region
By the end of 2015, the Eurostyle Systems Bánovce s.r.o. was registered, headquartered in the strong automotive area of Horná Nitra. Within 50 km there are more than 200 plastics processors located, making it an extremely confident choice of location. When asked about the possible lack of specialists, Eurostyle Systems responds (still) relaxed: "It  is  true, especially in this region, there are plenties of automotive and too few qualified professionals. An experienced technician knows his worth and  doesn't infrequently drive wages up. So far, however, we were lucky to find the right people," says Jozef Odskoc. "Maybe it is because we clearly focus on employee satisfaction." The company is located on the site as a financially sound, future-oriented employer with great potential. Peter Kmetko states, "We begin precisely at first. Who now goes on board, will later be a part of the core team. In addition, we see people as people and not as personnel numbers. This convinced many."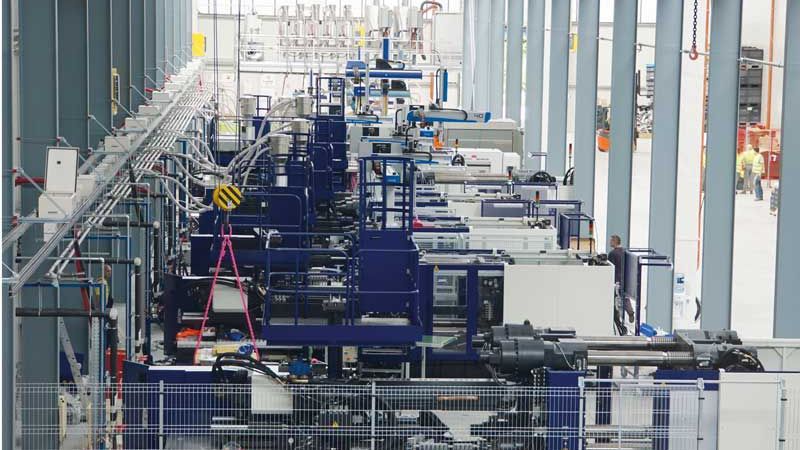 Young production with a lot of potential. 6 of the 10 machines are Haitian Jupiter II plus Series. An additional is already ordered. All of them will produce interior parts for the new C3 of Citroen.
Jupiter for the initial project C3
At the moment, the complete factory is in the installation and testing phase and has 30 employees. All machines and molds are "examined thoroughly" so that they can begin mass production in September. By this time they are planning to be comprised of about 60 employees. Currently, the machinery is composed of 10 machines, 6 of which are Haitian Jupiter II  Series with two-platen technology. Another JU6500II plus has recently been ordered. Overall, the clamping force range at Eurostyle is 900-9,000 kN and the Jupiter II plus machines with 5,500, 6,500 and 9,000 kN occupy the larger clamping forces. They were ordered to produce interior components for the new C3 model from Citroen – the initial project for the Eurostyle Team, as a T1 supplier for cockpit, spars and other parts.
"Before I started at Eurostyle, I did not know Haitian at all. But I know appropriate competitive products. The Jupiter II machines are still producing test parts, and I cannot therefore be conclusively assessed, but so far they provide remarkably great results, "says Peter Kmetko, Production manager and technical head of Eurostyle Systems Bánovce s.r.o. "The setup of the Jupiter is surprisingly very good. Especially the servo-hydraulic drive which promises good energy values." At the moment they focus on standard injection molding applications with downstream assembly and use the method of vibration welding (see info box**). They pro- cess mainly standard polymers such as PP, PA PC ABS or POM.
A uniform standard in all plants
The planned annual consumption of raw materials is around 1,000 tons. Projects are assigned to certain sites and how the appropriate machinery looks is basically decided by the Technical & Development Center in France. "This approach creates a uniform standard in all plants and ensures that projects can be freely assigned depending on skills and capacities. And because the projects in France are being developed so that colleagues have the best view, who can do what best," explains Jozef Odskoc, and added: "There are a few new projects in France in pipeline. With our setup we have a lot of potential to grow and we want to be well prepared. Therefore, there are already concrete plans for expansion of the current 3,000 sqm to 6,000 sqm of production space."
Flexibility as an essential strategy
According to the requested opinion about the value of increased flexibility – keyword "Technology to the point", the Production Manager demonstrates to us a few handles that cannot be handled by a robot in his opinion. "An unmanned production would be unthinkable in these types of applications, because some sensitive processing steps must be performed manually. Flexibility for us is an essential strategy. The Jupiter II together with the Sepro Automation form a very reliable unit. The cooperation with the Haitian Service Partner Mapro was explicitly part of the factory tour as 'highly praised flexibly and professionally".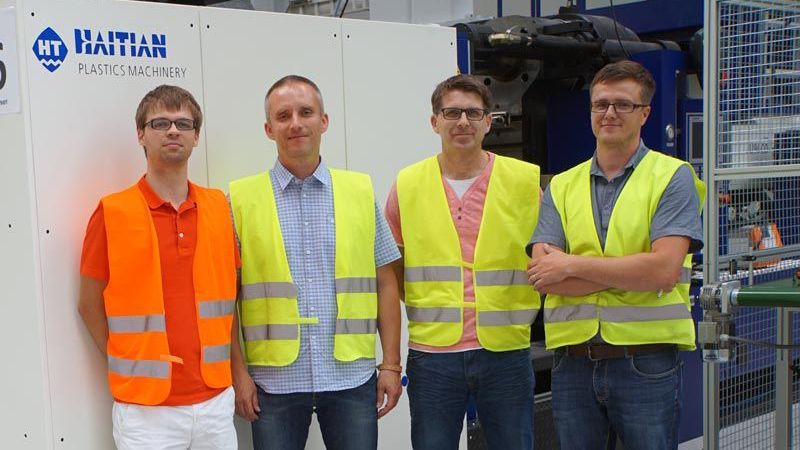 From left: Filip Miliza, technical sales at Mapro, Jozef Odskoc, Plant Manager, Peter Kmetko, Production Manager, Tomas Stefanec, Process Engineer at Eurostyle Systems Bánovce s.r.o.
**Vibration Welding
With vibration welding, the mold separates under defined pressure and after some time moves towards each other until the plastic in the contact zone plasticizes and there is a melt flow. The cooling of the seam is also carried out under pressure.