10 Facts about our Technology to the Point
2022-11-14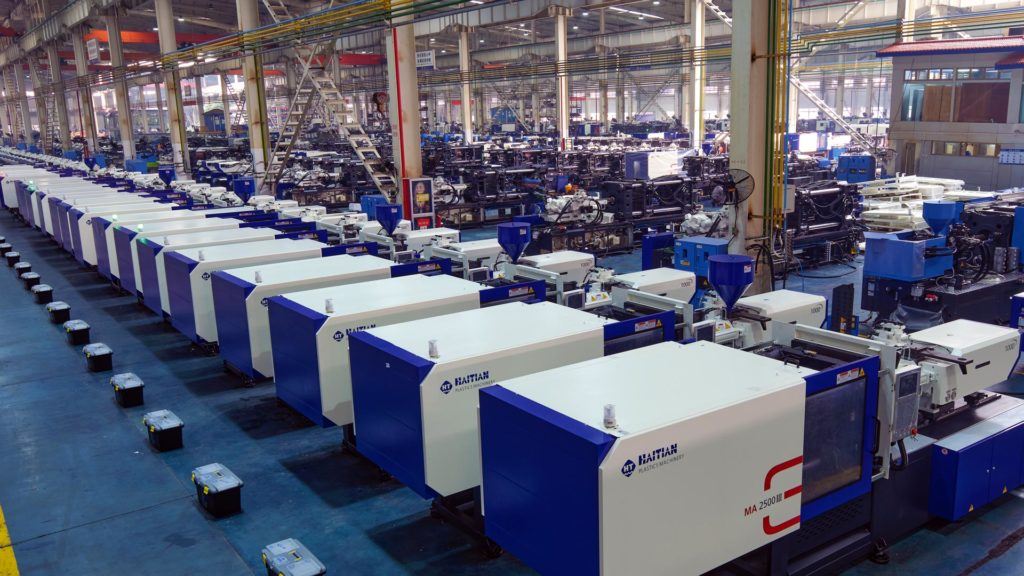 Reliability is worth its weight in gold, especially in times of crisis. Haitian machines stand for excellent price performance ratio, fast availability and energy-efficient solutions to the point.
1. Frugal innovation
New developments and product innovations are strictly based on customer requirements in the respective context of use. No "over-engineering" of our machines. Consistent cost structures with continuous increase in efficiency and performance. Our R&D department employs over 500 engineers worldwide.
2. Low acquisition costs
Our machines are manufactured by us in state-of-the-art factories and high volumes. Our manufacturing power and over 50 years of experience in machine manufacturing allow us to offer moderate pricing with high quality, giving you clear price advantages for each series and model.
3. Optimization of your cost structures
Not only the low purchase prices of our machines result in significantly reduced machine hourly rates. Further cost savings result among others from
–  high uptime & availability (24/7) thanks to reliable technology,
–  high flexibility with the shortest set-up times in mold changeover,
–  and low follow-up costs (energy, maintenance, service).
4. Reliable machines
All core components of the Haitian and Zhafir series are manufactured within the Haitian Group according to international standards. Stringent in-house manufacturing ensures technical consistency and the machines' high efficiency and reliability in 24/7 mode.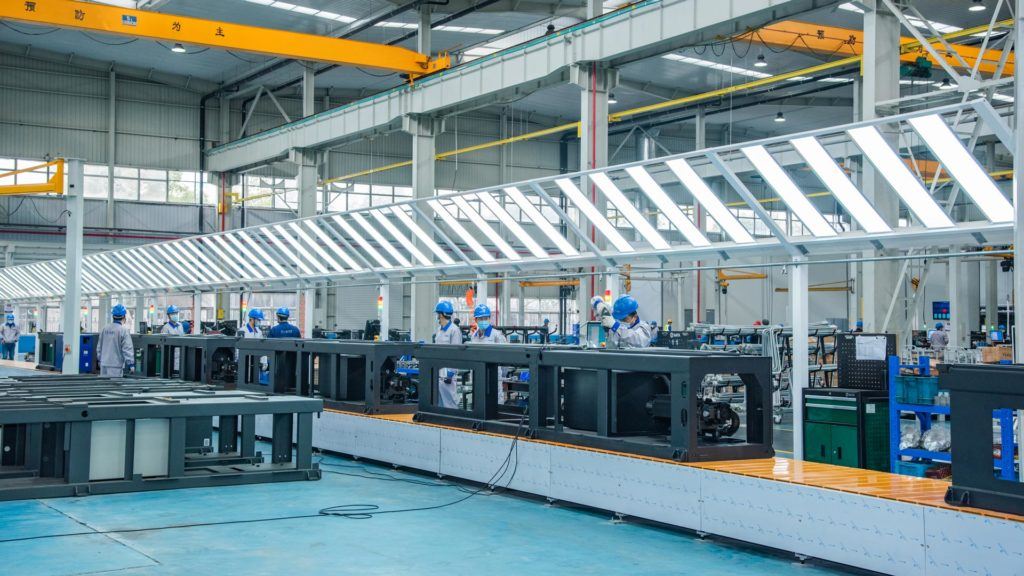 Manufacturing in China; Haitian Mars Series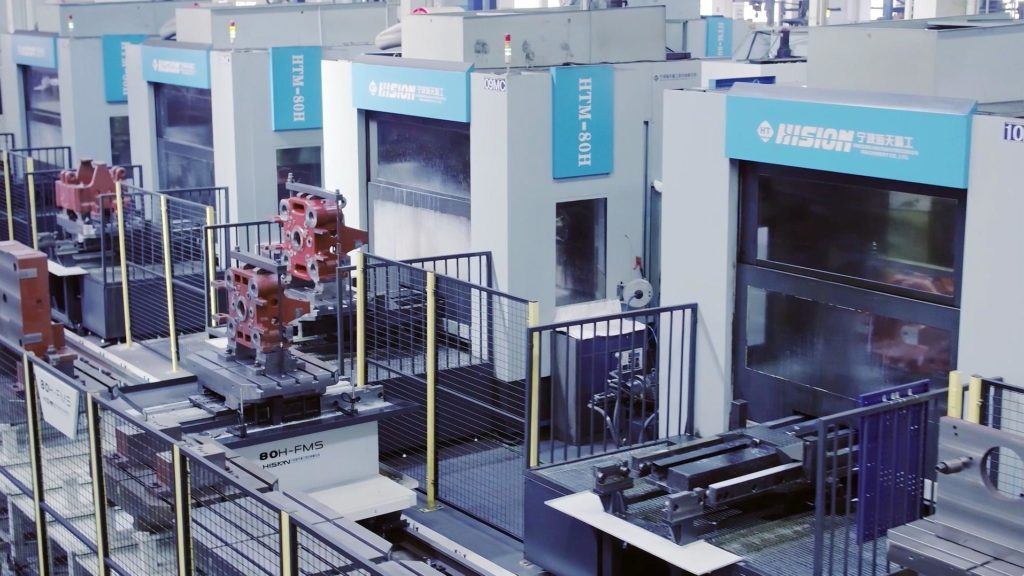 Nearly 100% of the core components for our machines are manufactured within the Haitian Group
5. Fast availability
The Haitian Group has a global footprint with decentralized assembly and manufacturing plants and more than 60 partners for service & support. This means short, direct delivery routes, a large number of stock machines from 400-10.800 kN and unusually fast commissioning of machines, peripherals and spare parts
6. Minimum energy consumption
Since 2007, our servo drives, also developed and manufactured in-house, have been installed as standard in all our series. Since their initial introduction, the drive concepts designed for high energy efficiency have been continuously optimized and improved, resulting in energy savings of up to 70% compared to traditional drive concepts.
Read more: Drives with double saving effect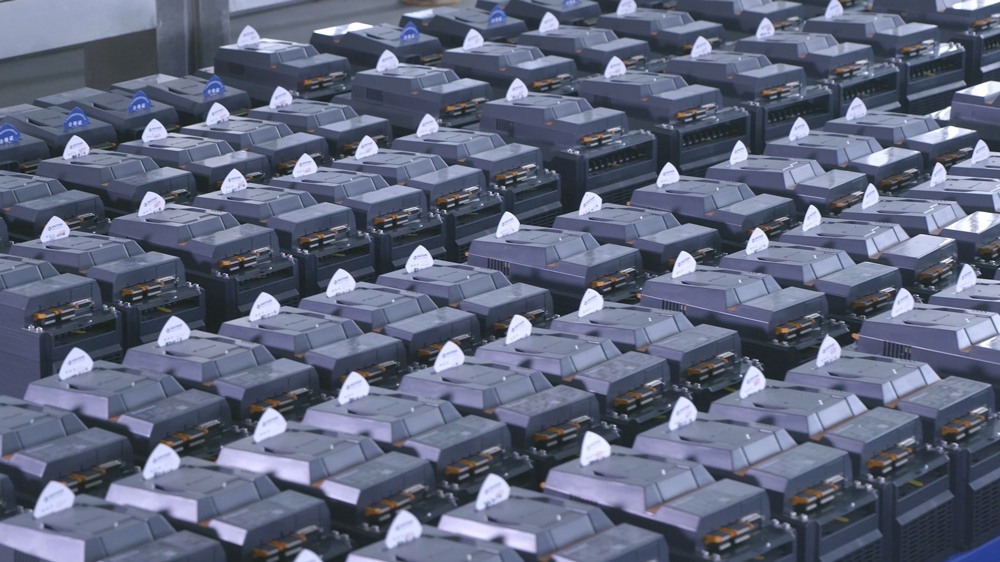 Inverters manufactured in-house by the Haitian Group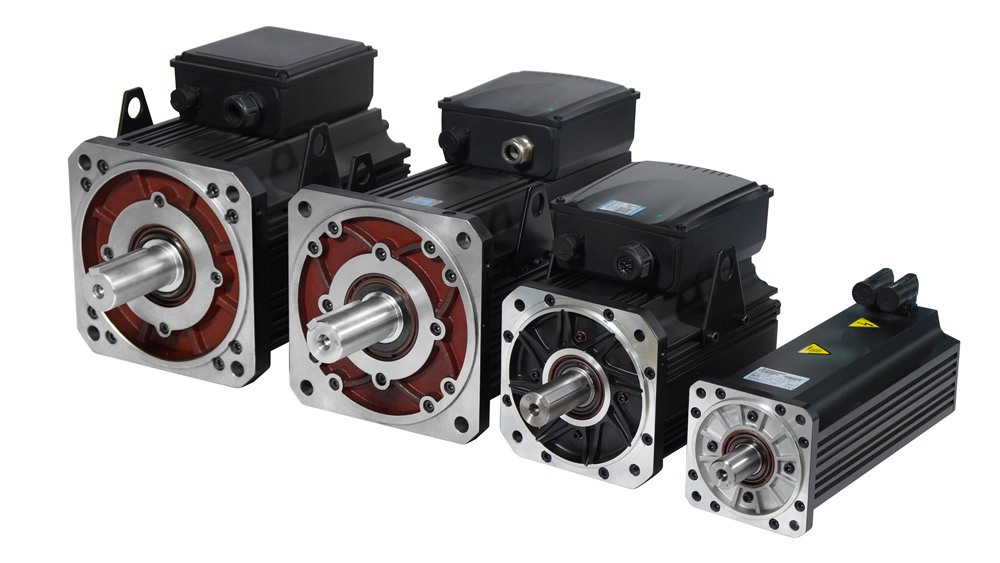 Energy-efficient Haitian servo motors for all machine sizes from 40 – 6,600 t clamping force
7. Wide range of applications
With our two brands Haitian Plastics Machinery (servo-hydraulic SGM) and Zhafir Plastics Machinery (electric SGM) we serve over 95% of all industrial applications. Whether all-electric precision, fast cycle variants, two-platen solutions or multi-component solutions. In a clamping force range from 400 – 66,000 kN (up to 33,000 kN electric), we deliver modular concepts for almost any requirement.
8. Open integration
Smart technologies allow system-based networking and control of machines including peripherals in all conceivable manufacturing processes. Open system platforms based on OPC UA guarantee full connectivity and free choice of integration partners.
9. Free trainings
Training on our machines here in Ebermannsdorf is always free of charge. In addition, our application center in Ebermannsdorf is available for project-related training.
10. Haitian as Turnkey Solution Partner
Continuous development and market adaptation of the Haitian Group. High value-added depth and know-how delivers technology "from a single source". Especially in future-oriented topics such as Industry 4.0 and digitization. Nevertheless, free choice of upstream and downstream integration partners.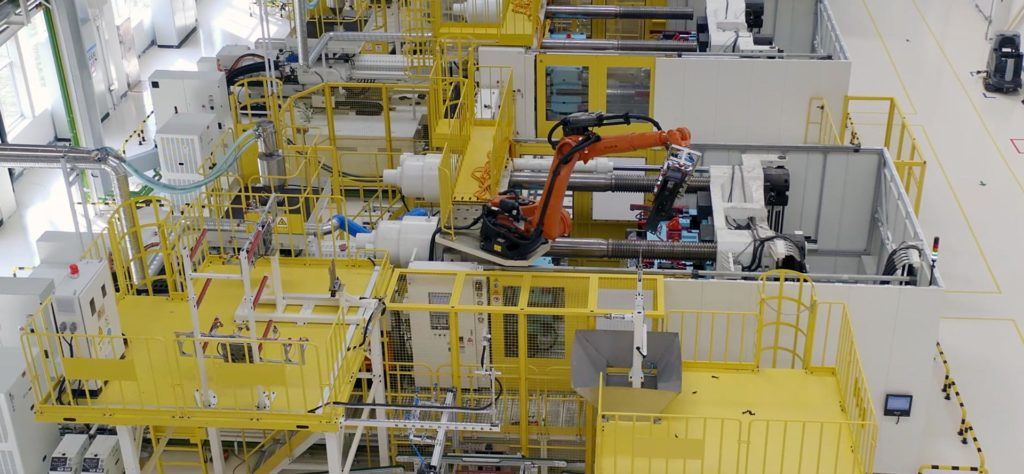 Automotive Turnkey-Solution by Haitian